Not far from the city of Herat in western Afghanistan, over 400 families live in the settlement of Sharak-e Mustafa. They are almost exclusively widows with their half-orphans. Last spring we were able to provide them with food, as their income was insufficient due to Corona. In addition, we gave them an anti-corona hygiene course.
We started a literacy course with 250 of these women last July. The four teachers are highly committed and the women are eager to learn reading, writing and calculating. More and more, they learn that their new skills give them dignity and self-confidence. For example, it is no longer so easy to cheat them at the bazaars, because they can recalculate…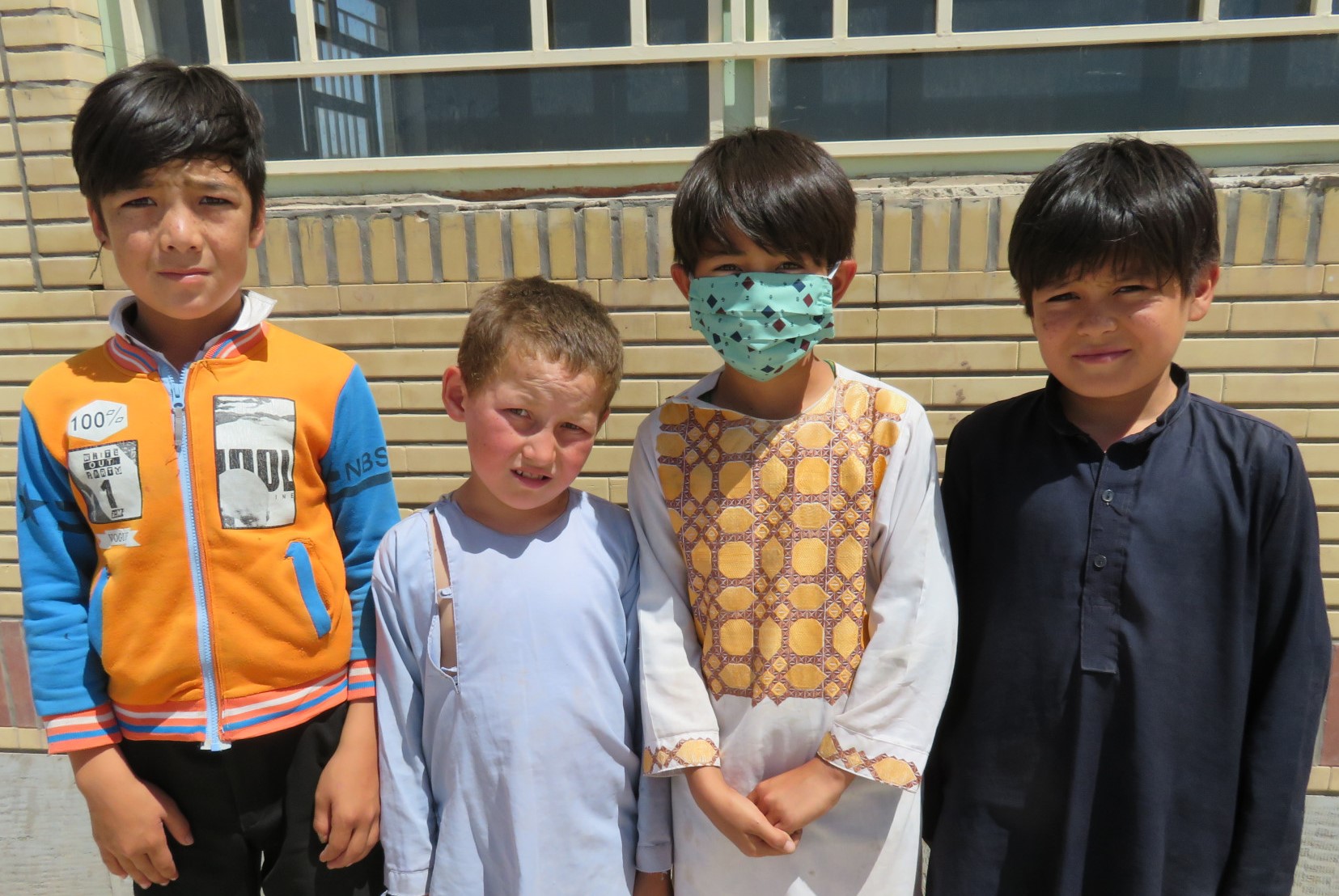 The children of the women in our training
At least 150 women are eager to take the follow-up course after completing the basic course, and we will offer others training as dressmakers. This program will provide them with a sustainable livelihood. In addition, their children learn how important education is for their lives.
In the meantime, new women have signed up for a basic course.
Shelter Now Herat thanks all supporters who have donated to the project.