Villages of Hope
The consequences of over 20 years of war in Afghanistan: millions of houses have been destroyed. Shelter Now rebuilds entire villages together with those returning home. They are now called "villages of hope".
Our vision
To give people courage for the future, to give them hope and at the same time to break new ground. This is the Shelter Now vision of the villages of hope; with this we provide the urgently needed help for people to help themselves.
The war refugees returning to Afghanistan receive guidance and support from our local staff to bring new life to the destroyed villages: Houses are rebuilt, education and training opportunities are created, new livelihoods are developed and the economic independence of the people is promoted.
A first "Village of Hope" was realized with public funds from Germany and private donations. The village is called "Sabz Sang", in English "Green Stone" and is located in the Shamalie Plain in northern Kabul. In this fertile plain at an altitude of about 1,700 meters, the Taliban destroyed almost all the orchards of old. In many places you can now see the first vines and fruit trees again. Shelter Now is helping to make the Shamalie plain blossom again with its own fruit tree project.
The History of the Shamalie Plain
In 1999 Taliban troops had reconquered the plain from the Northern Alliance. Many men were murdered, because the Taliban accused the people there of collaboration with the civil war opponents. Houses and fruit plantations were destroyed, stones, shells and mines were thrown into many wells and irrigation systems. The survivors had to flee after this cruel act of revenge. At that time, thousands of them came to the refugee camps in Pakistan that Shelter Now had set up and managed. Shelter Now has helped them there with the construction of mud houses and food. Even then we were asked to support them in the reconstruction of their villages, should there ever be peace in Afghanistan again. This resulted in the vision "Hope Village".
2012
The project has now been successfully accomplished. Now we only pay attention to the flow of microcredits from the cow project. We have lost track, but we know that the funds – or even the regrown cows – are now being passed on to other villages. Our project is now their project.
The people in these villages no longer need our help.
What an encouragment!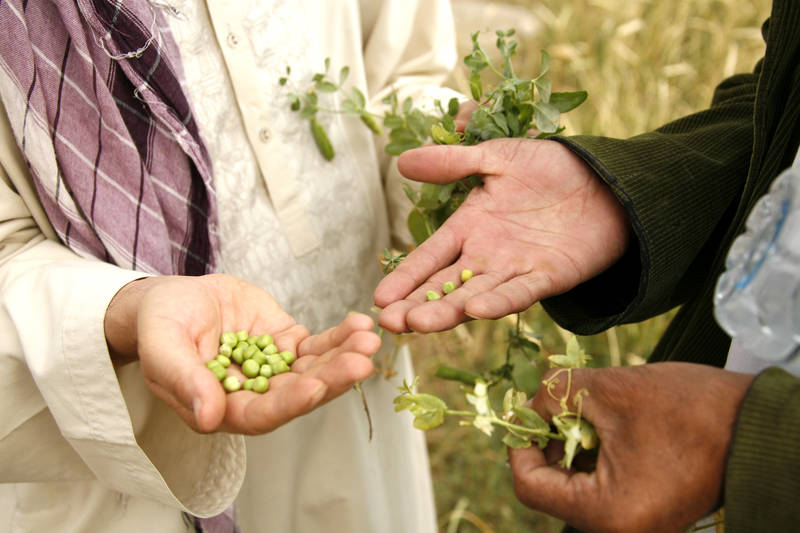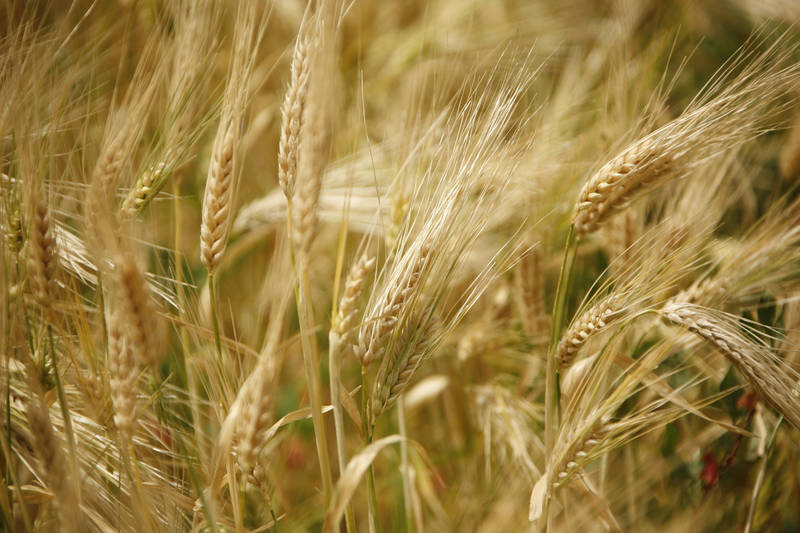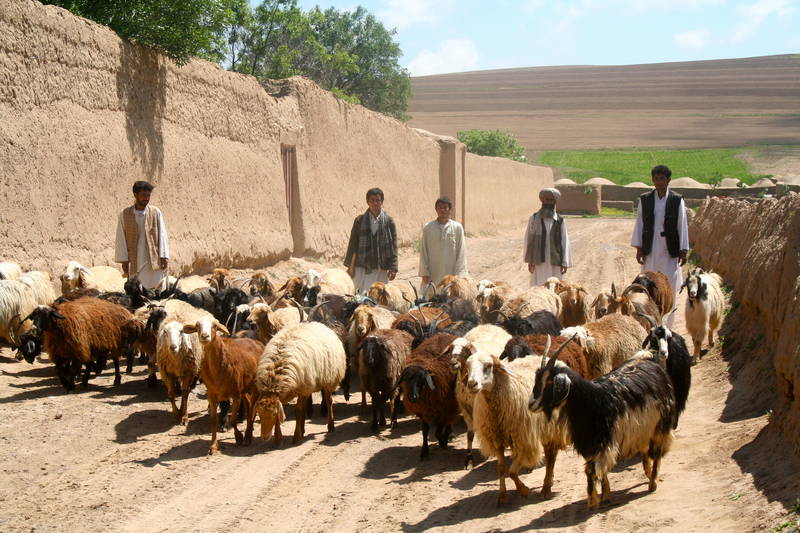 House Building and Factories
Since the early 1990s, millions of refugees have returned to their Afghan homeland. Their villages and houses are often destroyed. For a reconstruction the necessary building materials are missing. There is clay for the walls, but there is no suitable material for the roof over the head. Shelter Now is building its own concrete factories for this purpose.
The typical flat roofs are traditionally covered with wooden beams, brushwood and clay. But good construction timber has not been available for a long time in Afghanistan. Shelter Now has therefore built six concrete factories since 1992, where roofing material is produced. Specifically, these are beams and slabs made of reinforced concrete, and doors and windows made of steel and glass. Afghans are trained there. So that also a normal family can build itself a house, the material is delivered particularly favorably, sometimes even free of charge. By subsidizing the prices, this discount is possible. Two of these factories are still producing today. So far, over 70,000 houses have been rebuilt with our material. That means: a roof over their heads for half a million Afghans – permanently!
Rebuilding Pakistan after the Flood of the Century
The devastating flood in the summer of 2010 has brought millions of people in acute need. After Shelter Now ensured the survival of many thousands of people, over 100 homes were rebuilt with our help. For this purpose, fired bricks were used, which are flood-proof.