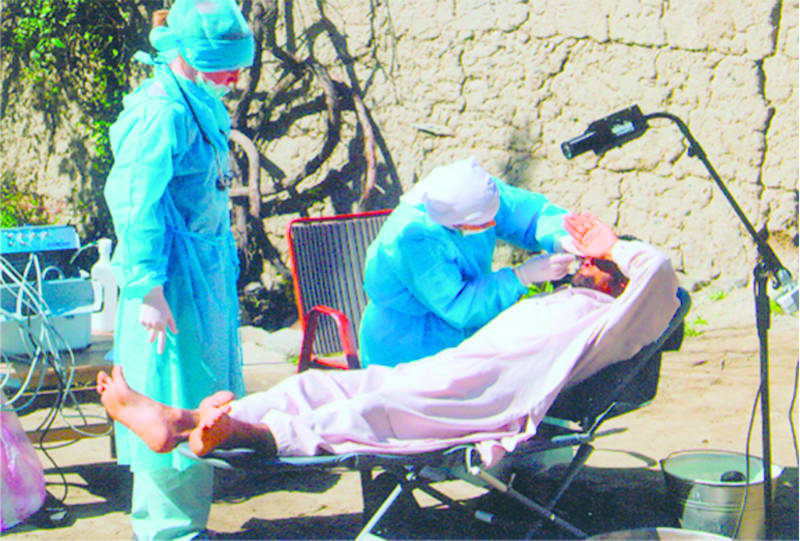 Dental treatment outdoors – there were no rooms yet…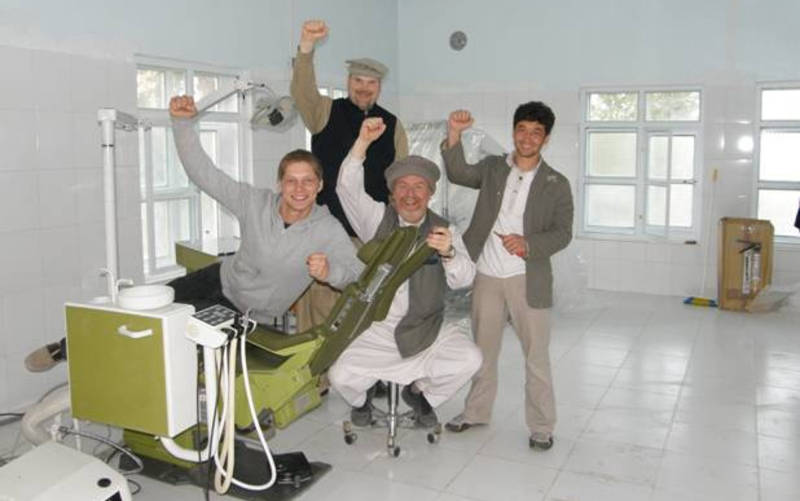 Cheering: Rooms were made available and restored. The first treatment chair is installed.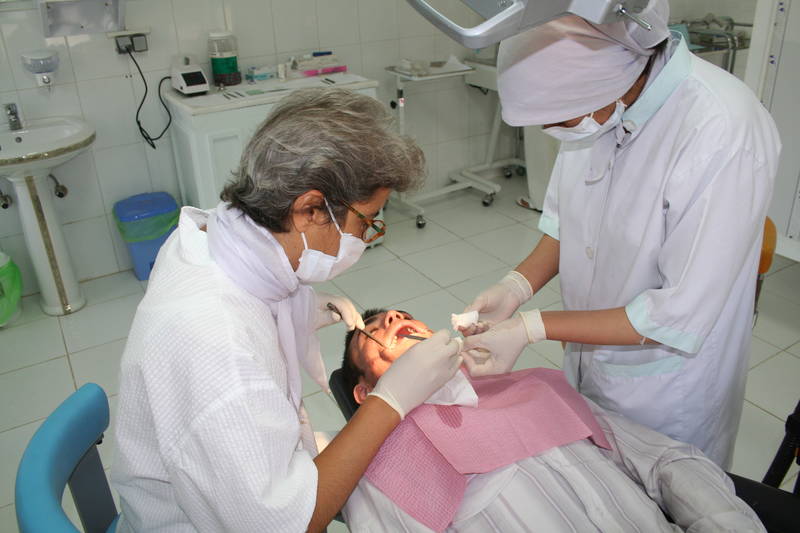 Dr. Azar Eyni training Afghan professionals.
From 2009 to 2014 Shelter Now maintained a dental clinic in Herat, Western Afghanistan. It was led for a long time by an Iranian dentist.
Dr. Azar Eyni from Iran has built up the Shelter Now dental clinic with a lot of energy and assertiveness. The clinic has already gained an excellent reputation in Afghanistan, medical and hygienic standards correspond to those of a European dental clinic.
Each patient pays a small fee for the treatment, based on his or her financial possibilities. But most are too poor and receive free treatment.
Afghan dentists and assistants are also trained here.
Of course the low patient fees do not cover the costs of the clinic. We are therefore dependent on your support (Project 6510).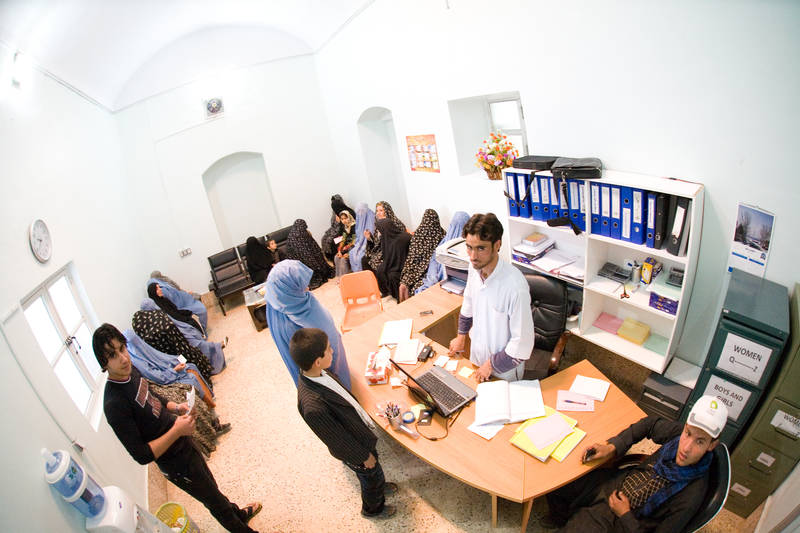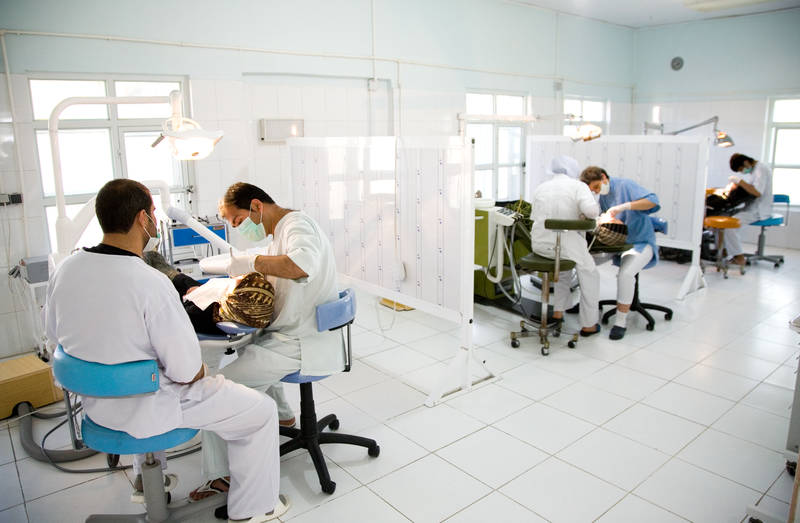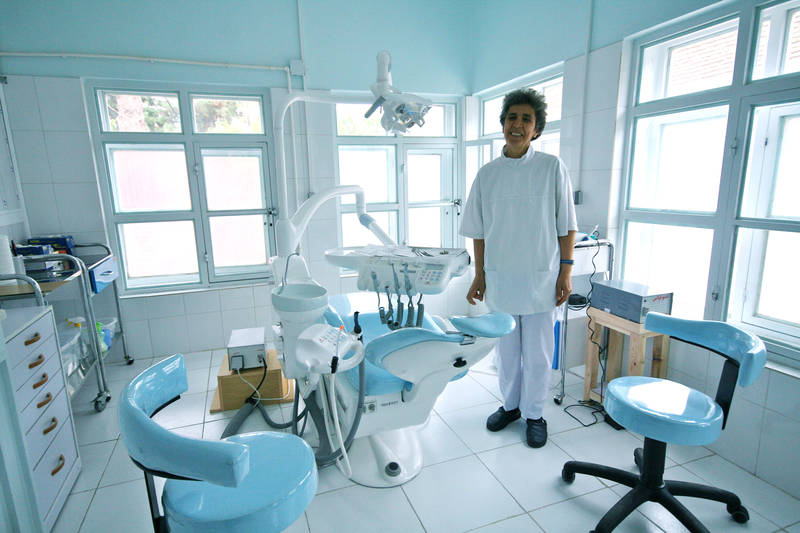 Next steps are already planned
The project can continue to grow if the financing is in place and we get the right people:
Regular dental check-ups in schools
Lessons in dental care and oral hygiene
Distribution of dental care sets to school children. (Costs: Euro 2,50/school child)
In May 2014 the dental clinic was handed over to the Afghan government in an official act. We wish the new carrier much success!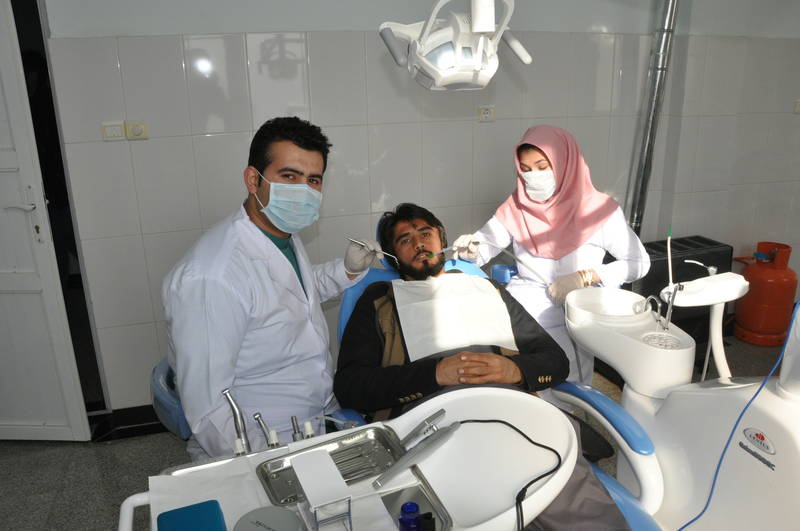 In January 2016, after a long preparation period, we were able to open the new dental clinic. Actually, it should be called a "training center for dental health". Because we have completely revised our concept. In cooperation with the university, the dental students will receive their practical training here. They did not have this possibility before.